44% of US internet households say they actively work to reduce energy consumption at home
New consumer research from Parks Associates finds 44% of US internet households say they are taking active steps to reduce their energy consumption at home.
The research firm, which surveyed over 10,000 internet households to determine their adoption, usage, and attitudes regarding smart energy solutions and utility programs, will host the 13th annual Smart Energy Summit: Engaging the Consumer on February 28-March 2 at the Omni Hotel in Frisco, TX.
Smart Energy Summit, a three-day conference sponsored by Schneider Electric, Rapid Response Monitoring, Zen Ecosystems, and Particle.io, features a keynote from Mike Wajsgras, Executive Director Innovation, Growth and Digital & Managing Director Constellation Connect, Constellation Energy, and sessions focused on strategies to expand smart energy adoption and solutions to integrate these products and services into the expanding connected home ecosystem.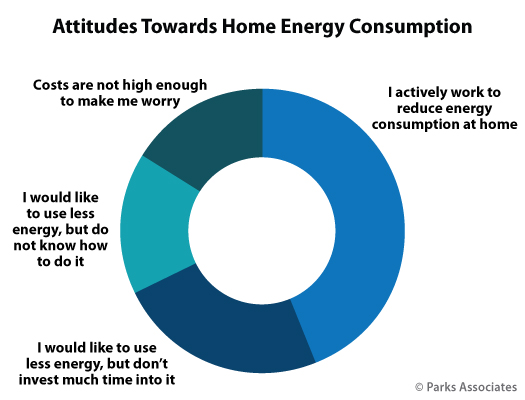 "Energy savings are an important benefit for consumers, and many households are taking an active role in monitoring and managing their energy consumption," said Chris White, Senior Analyst, Parks Associates.
"But for these solutions to be more universally adopted, they have to be easy to use and actionable. Our research consistently shows consumers want to see data on their energy consumption as well as guidance on how best to use that data, but they don't always know how to get it. We look forward to discussing Parks Associates research and examining new solutions for the energy markets at Smart Energy Summit."