T‑Mobile Kicks Off 2023 as the Nationwide Network Leader
New year, new bragging rights for T-Mobile customers. T-Mobile (NASDAQ: TMUS) today announced its network once again earned top honors in Ookla's Speedtest® Global Index Market Analysis United States Q4 2022 report. With top marks in every single category for overall network performance and repeated wins for 5G, T-Mobile is hitting the ground running in 2023 as the national network leader for customer experience. In addition to topping national rankings, T-Mobile's network proved fastest in 45 states and the District of Columbia as well as in 86 of the 100 most populous U.S. cities.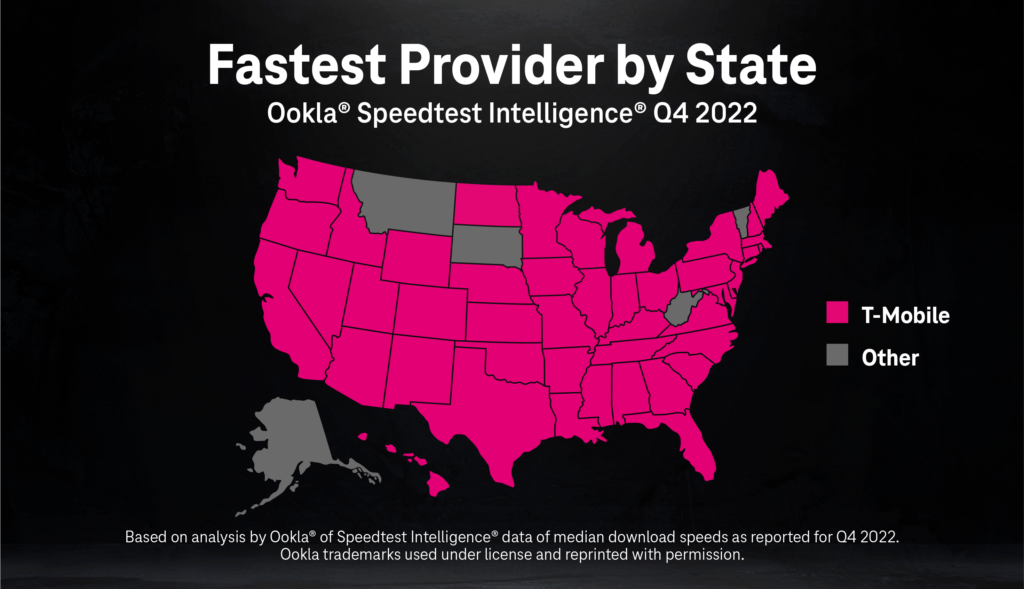 "We've long led the industry in 5G, but we've had our sights on more than 5G leadership," said Neville Ray, President of Technology at T-Mobile. "We're taking the crown as the overall network leader in America by expanding our coverage and game-changing speeds to deliver the best experience and value to customers across the nation, and we've only just begun to show what T-Mobile's network can do."
T-Mobile's overall network performance swept the competition and placed first in all categories:
Fastest mobile operator in the U.S. with median download speeds more than 2x faster than Verizon and AT&T at 151.37 Mbps and median upload speeds recorded at 12.52 Mbps.
Lowest multi-server latency, meaning faster response times for gamers, improved IoT solutions for businesses and more.
Most consistent network, meaning customers have faster speeds more consistently than Verizon and AT&T users.
Best place to stream video with the highest video score ranking.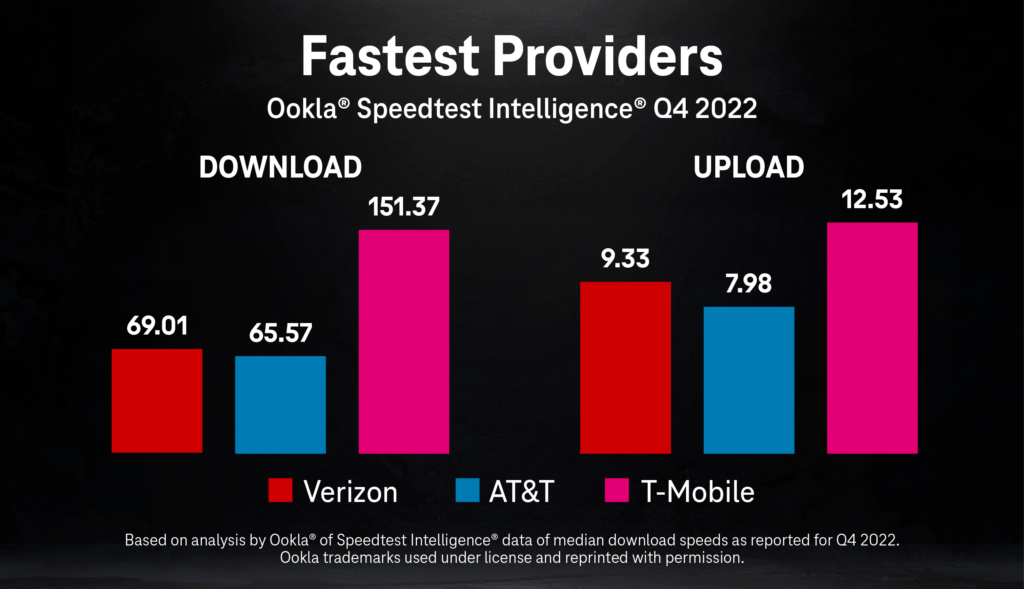 When measuring 5G performance, T-Mobile also repeated some major wins in Q4:
5G Performance: Clocked average download speeds at a blazing 216.56 Mbps — over 2.5x faster than AT&T
5G Consistency: T-Mobile customers enjoy a more consistent 5G experience compared to Verizon and AT&T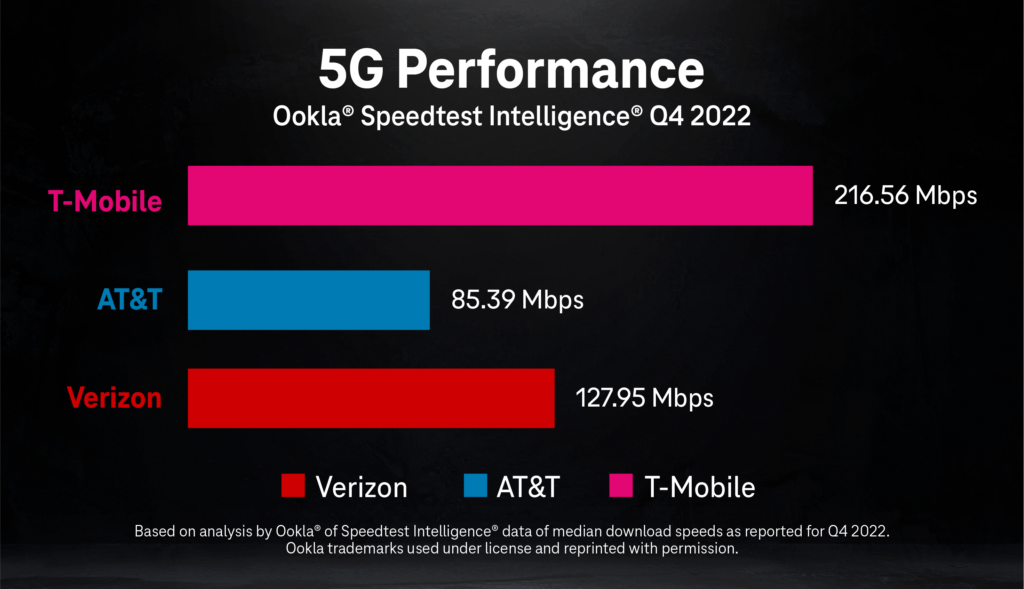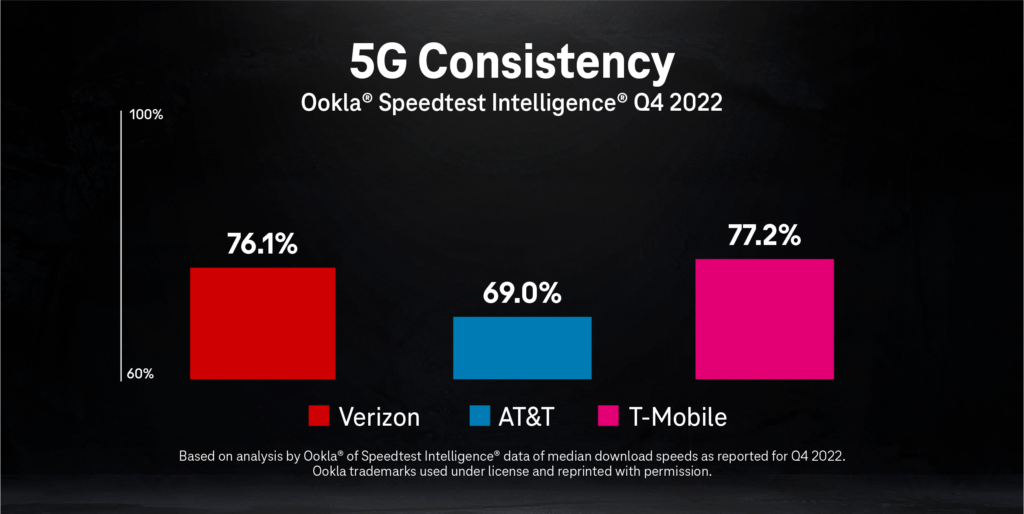 Third-party researchers, industry analysts and reporters put network capabilities through the crucible with continuous testing across the U.S. and T-Mobile's 5G network has consistently outranked competitors since 2020.
T-Mobile is America's 5G leader, delivering the country's largest, fastest, most reliable and most awarded 5G network. The Un-carrier's Extended Range 5G covers 323 million people across 1.9 million square miles – more area than AT&T and Verizon combined. 260 million people nationwide are covered by T-Mobile's super-fast Ultra Capacity 5G, and the Un-carrier plans to reach 300 million people with Ultra Capacity by the end of this year.